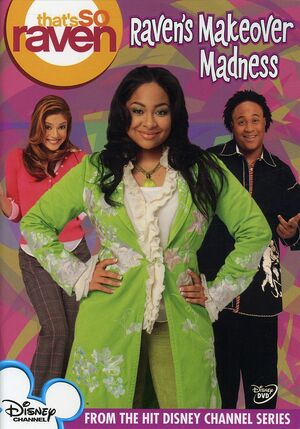 Released on DVD in 2003.
Advert
"Don't miss a hilarious minute of the madness as Raven makes over her career, her home, and her love life with her signature slap! Now 4 of your favorite episodes from the hit Disney Original Series – plus exclusive bonus features – are on DVD for the first time ever!

When raven charms her way into a dream internship, she's sure she's stlyin'. But her glamorous job is more than she bargained for, and Raven's family, friends, and future are all at risk. Still, her best pals Chelsea and Eddie are along for the ride… even when her visions steer them toward disaster! Even Cory gets into the makeover game – with outrageous results."