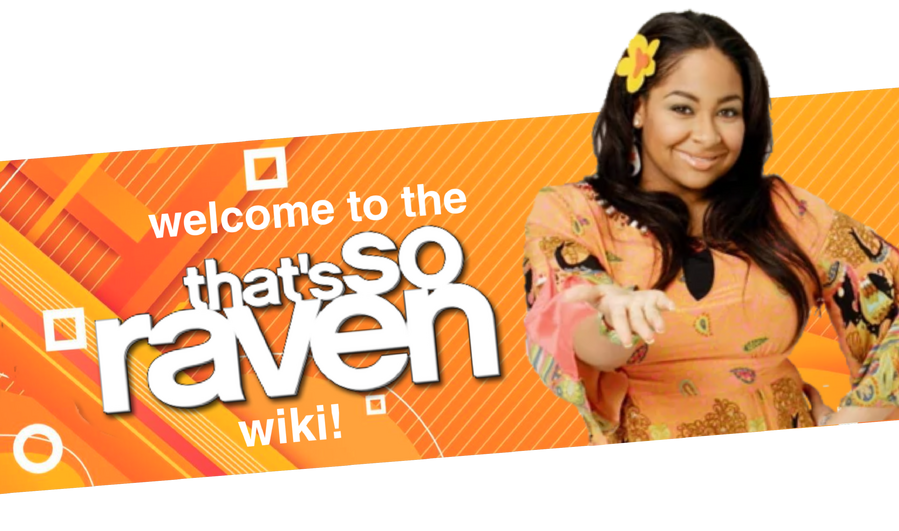 ===
386 articles • 713 files • 9,004 edits
===
Watch the wiki trailer on the left, or view it here.
This is a wiki about
That's So Raven
and spinoff
Raven's Home
which
anyone can edit
. This wiki is to be written from an
In-Universe Perspective
as if REAL and events already happened
. Which means no phraseology such as "is a show", "In season/episode/spin-off" and related type phrases except for necessary meta sections and pages.
That's So Raven
is an American sitcom television series. It debuted on the Disney Channel on January 17, 2003, and ended its run on November 10, 2007. The show spawned Disney Channel's first spin-off series: Cory in the House. The series was nominated in 2005 and 2007 for Emmy Awards for outstanding children's programming.The show is set (but was not produced) in San Francisco and revolves around teenager
Raven Baxter
, played by
Raven Symoné
, her friends
Eddie
aka
Orlando Brown
and
Chelsea
aka
Anneliese van der Pol
, and her family members focusing on brother
Cory Baxter
aka
Kyle Massey
. The title character draws on her talent as a fashion designer, ingenuity, psychic powers and a variety of disguises to get into and out of amusing adolescent and pre-adolescent situations.


CHELSEA GRAYSON/DANIELS
"Chelsea Ophelia Daniels" (born September 24, 1989) is Raven's best female friend during her stay at Bayside High School. She is played by Dutch American actress and singer, Anneliese Van Der Pol. Chelsea was always nearly portrayed as either absent-minded or a bit air-headed, not understanding the most simple, obvious things. Though she can be absent-minded, she deeply cares about her friends and would never let them down. She is very pretty and down-to-earth. Chelsea is an environmentalist.
READ MORE
Where can I watch That's So Raven?
That's So Raven is available on...